Featured Call of the Month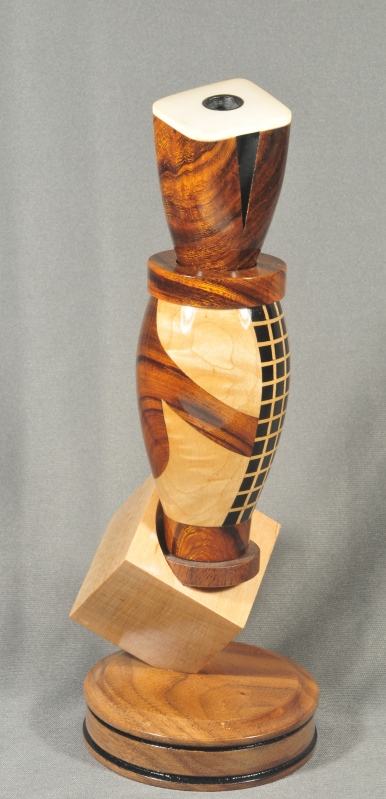 Dennis Bumpus
Brighton, Michigan
Dennis is a master at laminations and inlays. The calls he makes are very abstract and uniquely artistic. There's no mistaking his calls for any one else and each one is truly a work of art. Looking at most of his calls, you will scratch your brain trying to figure out he does some of the features he puts into his calls. If you enjoy laminated calls, one or more of his calls are a must have in your collection!

President's Note
Call competition season is upon us. For the turkey call makers, January, February, and March will be busy months. In January, the 1st annual Buckeye Challenge call making competition is being held on January 14th in Ohio. In February, it's the NWTF Grand National's at the Opryland hotel in Nashville. And in March, the Great Lakes Open is being held on March 11th in Wisconsin. See the calendar of events on our website for more info on these events. Good luck to all of the participants!

For the duck call makers, the two biggest competitions of the year for fancy calls are coming up. The NWTF's Grand National call making competition is February 17th at the Opryland Hotel in Nashville. The prize money this year has been raised, so the stakes are higher for the call makers. Then following that show, is the CCAA's Fancy Call Competition at St.Charles in April. Get to work on those competition calls now, as the entries are always top notch!
It's time to start working on articles for the March edition of the newsletter. If you would like to submit an article or some pictures to be in this newsletter, fill out the following form and it will be received by our Editor Eric Nelson. submit article link

Cheers,
Brian Byers
President