Aucton 2015
2015 CCAA CALL AUCTION
By JAMES BENNETT
The auction will be held this year on Thursday evening April 23rd at 6 pm, located in the Pheasant Run Resort, St. Charles, Illinois. This will also be the clubs pizza party for our members. There are still a few spots left in the auction line-up. If you are interested in selling a call, please contact me a jameshbjr@aol.com or 813-310-8875. You do not have to be a member to sell a call or buy one. The fee is 10% of the final auction price. This goes to the club. We also take donated calls that the club sells to help pay for our newsletter and activities. Last year, Mic Middleton, John Coats, Don Ball, Mike Houlihan, Tiff Roseberry, and Joe Kolter donated calls or gave more of the final action price to the club. I would like to thank them again for the great gift to our organization.
Below is a list of calls that will be up for sale with a few pictures. If you would like to bid on a call and will not be attending the show, you can call or email me and I will bid for you. So let's have some FUN !!!
So come by and JOIN the fun!!!
~~~~~~~~~~~~~~~~~~~~~~~~~~~~
Lot 1: Andy Murray of Duquoin, IL
Handmade Laminated Duck Call
For Fancy Call Show
Sold - $120



~~~~~~~~~~~~~~~~~~~~~~~~~~~~
Lot 2; Danny Bignar of Dubach, LA
Hand Checkered Duck Call
Sold - $150



~~~~~~~~~~~~~~~~~~~~~~~~~~~~
Lot 3: Brad Wilsted of Bakersfield, CA
Hand Carved Duck Call
For Fancy Call Show
Sold - $270



~~~~~~~~~~~~~~~~~~~~~~~~~~~~
Lot 4: Dennis Bumpus, Brightton, MI
Handmade Laminated duck call.
Sold - $420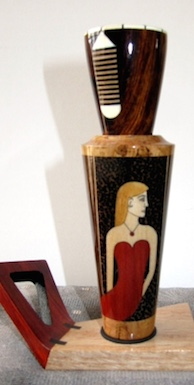 ~~~~~~~~~~~~~~~~~~~~~~~~~~~~
Lot 5: Doug Rice of Excelsior Springs, MO
Handmade Raised Panel Checkered Duck Call
Sold - $325



~~~~~~~~~~~~~~~~~~~~~~~~~~~~
Lot 6: Joe Reinsch of West Yellowstone, MT
Handmade Carved & Checkered Duck Call
ALL Proceeds for St. Jude Children's Research Hospital
Sold - $450






~~~~~~~~~~~~~~~~~~~~~~~~~~~~
Lot 7: Vintage E.V. Iverson of New York & California
Handmade Duck Call with Box & Papers
Sold - $280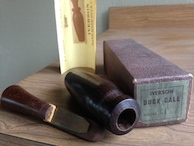 ~~~~~~~~~~~~~~~~~~~~~~~~~~~~
Lot 8: Everette Baldridge of Hardy, AR
Handmade Raised Panel Checkered Duck Call
Sold - $310



~~~~~~~~~~~~~~~~~~~~~~~~~~~~
Lot 9: Jim Dester of Sycamore, IL
Hand Carved Duck Call
Call 2004-23
Did not sell



~~~~~~~~~~~~~~~~~~~~~~~~~~~~
Lot 10: Ron Davis of Spencer, OH
Handmade Laminated Duck Call
Sold - $175



~~~~~~~~~~~~~~~~~~~~~~~~~~~~
Lot 11: Mic Middleton of New Athens, IL
Hand Checkered Reelfoot Style Duck Call
For Fancy Call Show.
"50/50 split with the club!!!"
Sold - $150



~~~~~~~~~~~~~~~~~~~~~~~~~~~~
Lot 12: Doug Rice of Excelsior Springs, MO
Handmade Ivory Checkered Turkey Yelper
Sold - $550



~~~~~~~~~~~~~~~~~~~~~~~~~~~~
Lot 13: John Coats of Longwood, FL
Handmade Checkered Duck Call
DONATED TO THE CLUB !!!!!
Sold - $125



~~~~~~~~~~~~~~~~~~~~~~~~~~~~
Lot 14: Brian Meyer of Guttenberg, IA
Hand Carved Duck Call
Sold - $230



~~~~~~~~~~~~~~~~~~~~~~~~~~~~
Lot 15: Dennis Bumpus of Brighton, MI
Handmade Laminated Duck Call
Sold - $525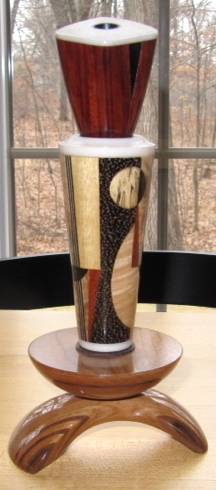 ~~~~~~~~~~~~~~~~~~~~~~~~~~~~
Lot 16: J. A. Kolter of Cedar Rapids, Iowa
Handmade Laminated with Ivory Duck Call
Sold - $275



~~~~~~~~~~~~~~~~~~~~~~~~~~~~
Lot 17: Mike Houlihan of Portland, OR
Hand Carved Duck Call
25 Percent To The Club !!!
Sold - $400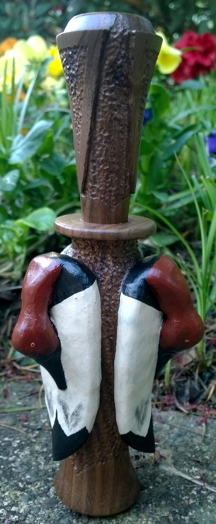 ~~~~~~~~~~~~~~~~~~~~~~~~~~~~
Lot 18: CCAA Best Of Show Patches Set
Complete Set of 26, 1989 - 2014
DONATED TO THE CLUB !!! By Jack Wilson
Sold - $250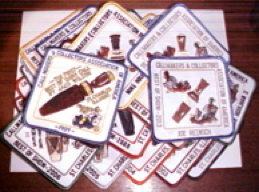 ~~~~~~~~~~~~~~~~~~~~~~~~~~~~
Lot 19: Jim Dester of Sycamore, IL
Hand Carved Duck Call
Call 2007-11
Sold - $425



~~~~~~~~~~~~~~~~~~~~~~~~~~~~
Lot 20: Ron Dowda of Hendersonville, TN
Handmade Segmented Duck Call
Sold - $225



~~~~~~~~~~~~~~~~~~~~~~~~~~~~
Lot 21: Brian Meyer of Guttenberg, IA
Hand Carved Duck Call
Sold - $200



~~~~~~~~~~~~~~~~~~~~~~~~~~~~
Lot 22: Vintage Hadden Perdew (1910-1998) of Henry, IL
Handmade Duck Call ­ All Original
Sold - $275



~~~~~~~~~~~~~~~~~~~~~~~~~~~~
Lot 23: J.A. Kolter of Cedar Rapids, Iowa
Handmade Duck Call
DONATED TO THE CLUB!!!
Sold - $170



~~~~~~~~~~~~~~~~~~~~~~~~~~~~
Lot 24: Tom Weigel of Norfork, AR
Handmade Matched Set Duck & Goose Calls
Sold - $200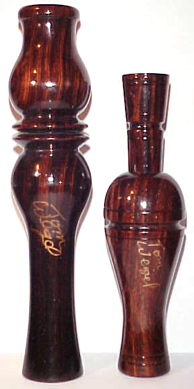 ~~~~~~~~~~~~~~~~~~~~~~~~~~~~
Lot 25: Tiff Roseberry III of Murphysbore, IL
Handmade Checkered Duck Call
DONATED TO The CLUB !!!
Sold - $150



~~~~~~~~~~~~~~~~~~~~~~~~~~~~
Lot 26: Vintage Charles H. Perdew (1874-1963) of Henry, IL
Handmade Duck Call - All Original
Sold - $450



~~~~~~~~~~~~~~~~~~~~~~~~~~~~
Lot 27: Brad Wilsted of Bakersfield, CA.
Handmade Duck Call - DONATED TO THE CLUB !!!
Sold - $50

~~~~~~~~~~~~~~~~~~~~~~~~~~~~
Lot 28: Wes Townzen of Grafton, IL
Hand Carved and Checkered Duck Call
Sold - $325




~~~~~~~~~~~~~~~~~~~~~~~~~~~~
Lot 29: Ron Dowda of Hendersonville, TN
Handmade Segmented duck call.
Sold - $175



~~~~~~~~~~~~~~~~~~~~~~~~~~~~
Lot 30: Marv Meyer of Richfield, MN
Handmade Antler Duck Call
Sold - $150





Lot 31 - Ron Gould
Sold - $400

Lot 32 - Bernie Forte
Sold - $250

~~~~~~~~~~~~~~~~~~~~~~~~~~~~